Garage door repair is a very important matter and Automatic Garage Doors Rye takes it very seriously. We sell garage doors' repair parts for those individuals who are well-versed in garage door maintenance and repair and want to do it themselves. We also offer a variety of broken spring repair services to our customers. Whether you need us to fix garage spring's mechanisms or you have a garage doors off tracks in Rye, you can count on us to provide quick and reliable service.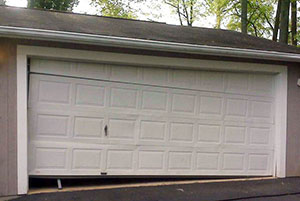 If you need help with your garage door spring repair or installation, our contractors are here to help. Trained to perform every kind of garage door-related task; from installing brand new doors to upgrading the old ones, and from performing repairs to helping owners with maintenance, our technicians are more than happy to provide their services in a fast, reliable and affordable way. If you want to get in touch with us, simply call and a customer service representative will answer every question you may have.
What We Offer
We at Automatic Garage Door Rye offer our customers a wide array of repair services of garage doors including:
Replacement of Garage Door
Repair of Torsion Spring
Repair of Extension Spring
Repair of Cable of Garage door
Garage door spare parts sales
Door Panel Replacement
No job is too big or small for Rye Automatic Garage Doors. We can provide same day service, and we are always available day and night. If you are resident in Rye and you need a large job like replacing garage door here, we can complete the repair in one day. We can even carry out smaller jobs with no problem. A torsion spring repair or extension springs repair can be done quickly and safely the day you contact us. We happily fix garage door spring mechanisms because they are vital to the safety of your family. A garage door's cable repair in Rye is also crucial to the safety of your home.
Rye Automatic Garage Doors also sells garage door replacement parts to customers. However, you should be sure you know exactly how to carry out the repair before attempting it yourself. We can also handle common smaller jobs and are fully equipped to replace door panel pieces. If you have a garage door's off track at your house, we will be able to repair that as well.