Do you live in Rye New York? Are you looking for a garage doors service? Do you want a garage doors company that you can trust? Do you want a garage door contractor that is open 24 hours and seven days a week for emergency services? Well this is all our company at Rye Automatic Garage Doors. We are dependable and will be there when you need us. We provide high quality work and have great prices. What more could you ask for?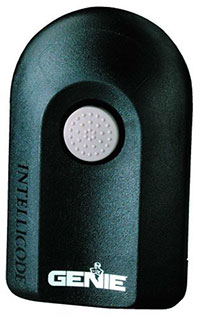 The most remarkable service which provide for our clients is the spring replacement and installation. Our technicians are specially trained for this particular service because of its risk. Yes, this is a risky task and always need skilled people to do this. And we have such people who would come right out and replace spring of the garage doors. Garage doors use high tensioned Torsion kind of spring or Extension kind of spring. These are dangerous to replace. So always take our service for your broken spring replacement. Rye Automatic Garage Door Repair is the only garage doors service provider on which you depend.
A great thing to have with the garage door is a garage door opener. We sell these garage door openers and we also will install them for you. A garage door opener works off the drive on your garage. There are three different kinds of drives. There is the Chain Drive, Screw Drive and Belt Drive.
There are several brands of openers that we carry:
Genie
Craftsman
Liftmaster
Marantec
Chamberlain
Sears
There is one thing that you can do or have done to your garage to help keep it in great shape and that is garage door maintenance / adjustments. This includes regularly maintenance lubrication. It also is things like tightening lose screws. We can also check out all of the parts and make sure there are no problems. We at Rye Automatic Garage Doors in New York can do this for you every 6 months or yearly.
If you have an opener then you really need a garage door's remote too. We have –
The Genie Intellicode
The Clicker
The Liftmaster Security
The Multi Code
We will install these for you and make sure you understand how they work before we leave.
We are honored to do replacement of garage door and installation services for our customers. We can replace any garage door. We can install a new garage door. We can even replace garage door windows. We have all sorts of garage doors including doors made of steel, wood, Craftsman and aluminum made garage doors.
Garage Door Repairs are a big part of our company in the City of Rye in New York. We do all repairs that there could possibly be needed on a garage door. Our Rye Automatic Garage Doors Company has garage door contractors that are well expert in all parts of a garage door and there is no part that they cannot handle. These are a few examples of things we can repair:
Door's off track
Repairing emergency releases that are broken
Replacement of sections of garage doors
Repairing bottom rubber of garage doors
Glass garage doors are one of the most popular doors that we sell. They are modern and will make you the envy of the neighborhood. They have a special coating so that no one can see in but you can get sunlight in. Our company in the city of Rye New York can install these doors safely.
Garage Door Cables & Tracks are also a special service that Rye Automatic Garage Doors are proud of taking care of for our customers. It is not that the cables & tracks break down a lot it's because they are used so much that there are things that go wrong like:
Broken cables
Cables Snapped
Cables came off the drum
Replacing garage tracks
Fixing cables lose
Repairing bent garage doors tracks
Garage doors services are what we at our garage door's company in Rye New York is all about. We are here to serve our customers in any way that we can. We are even open 24/7 for emergency services so that when an emergency comes up you can count on us to be there.
Our Garage Door Company / contractor are the best around the area. We are the best priced. We are the company to turn to any time that you are in need of garage doors services.