Our Garage door openers Rye is a company that has been around for quite a while. We have built up a long list of customers that we help them by servicing their garage doors. We do every service that could be needed on a garage door. Not only can we do it but we will also do it well. Every one of our employees is extensively trained when they are hired and continue to be trained as needed throughout their employment with us. You can call us anytime or any day because we maintain an around the clock service system. We value our client's emergency needs. So, if you need emergency service for your garage door, or if you want to install a new garage door, or if you want to do a regular maintenance work for your garage door, and if you want quality service, give us a call today.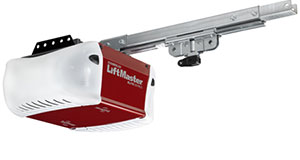 Here at our company, we have decided that everyone should reap the benefits of working with true garage door service professionals. For this reason, we have chosen to work only with people who actually know what they do and who are perfectly trained for the job. Even more than that, we have chosen to keep our prices low so that everyone, regardless of their budget, can actually call and book a specialist for their garage door's issues. Contact us and learn for yourself how great it can be to work with experts in providing garage door services!
We carry the best brands in openers
There are a lot of services that we do for our customers. One of these services is with garage door openers. Garage door openers are a part that is well appreciated by our customers. The opener makes it possible to open and close the garage door without straining your back. Anyone who has a door in his garage knows that they can be quite heavy if you have to open and shut them manually. These openers take this all away. Just push a button or flip a switch and the door will open or close. If you are interested in having a opener installed call our Garage Door Openers Rye today.
Our Garage door openers Rye not only can install these openers we also supply them from our company. We carry the best brands in openers. We carry only the best because we feel like our customers are worthy of having an opener that will not only work great but will last a long time. We carry Liftmaster, Genie, Chamberlain, Sears, Craftsman and Marantec.
Depending on the methods of work garage door openers are generally divided into 3 types. These are Chain Drive- the most common, low cost but noisy, and Belt Drive- the most expensive which works noiselessly, and Screw Drive- with medium cost and less noisy. The chaise is yours; we shall help you by describing the merits and demerits of all types of opener motors. But our people are experienced in dealing with all three types and can easily install and repair them.